Hello and Happy New Year! I hope you have had a wonderful holiday. I know I did, I had a full week off and got so much done. This week are Sweet Sketch Wednesdays 2 our sponsor is A Day For Daisies. One lucky winner will get a $12 gift certificate to use at A Day For Daisies store.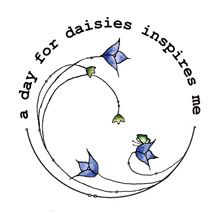 We are also doing something different over at Sweet Sketch Wednesdays 2. We are going bi-weekly. We have found that there are not enough participants that join us each week, so We are hoping that the challenge going bi-weekly will give you our followers more time to get a card done and entered.
Here is our sketch this week.
So I hope to see you over at Sweet sketch Wednesdays 2!