Okay I have a small rant here! I am so tired of the post office, it cost a fortune to mail our cards and now the post office has not delivered a card that I made for my friend who's Birthday was on Mon. She live about 20 mins away by car, but I guess by mail it is going to be two weeks! This same friend sent my daughter a Birthday card back in March, she put some cash in the card, I know and she knows not to do that but it was $5, just something little and a note to let her know she was thinking of her. The card never came! We think someone took the money and tossed the card.
I really enjoy making square cards, but the cost to mail them is outrageous! It is a shame. I' done....just had to vent a bit!
Lets talk about Sweet Sketch Wednesdays. This week our wonderful sponsor is A Day for Daisies. This weeks lucky winner will receive a $12 gift certificate to use in the Day for Daisies shop.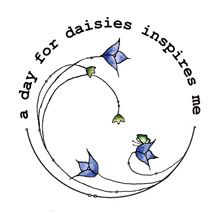 Here is this weeks sketch. You can use the sketch the way it is or use a circle instead.
For this sketch I used the cute Chicken image called Amy Hen, I just love her apron and had to have her match my BG paper. Thanks for stopping in this week and hope to see you over at SSW2.
One more thing I wanted to share today- This last week was prom, honors convocations, and Graduations.
So I wanted to share some photos of these.
So proud of this Kid! He has worked so very hard the last 4 years to get those gold cords. It was such a fun week.